Monday of this week saw the second reading of the Space Industry Bill, the legislation that will allow a Spaceport to be built somewhere in Britain.
Jo Johnson MP, new Minister for Transport introduced the bill by saying "Very few people realise just how important the space industry is to our daily lives. Satellites, in particular, provide many critical services that we all take for granted"
He continued "Satellites, a specialty of the British space industry, play a crucial role in our economy, supporting more than £250 billion of our GDP. In the future, tens of thousands of new, smaller satellites are planned, creating a global launch opportunity worth £10 billion over the next 10 years. This is an opportunity that the UK is well placed to pursue. Our long coastline, aviation heritage, engineering capability, thriving space sector and business-friendly environment all make the UK attractive for new commercial launch services"
Article continues below
The minister continued "We already license space activities that are carried out by UK companies from other countries, but we could carry out space activities from our own shores. We have already announced a £50 million programme to kick-start markets for small satellite launch and sub-orbital flight from UK spaceports as part of our industrial strategy, and we have received 26 separate proposals for grant funding.
Through this Bill, we seek to be a global exemplar of good regulation by balancing the need for flexibility and foresight with an absolute commitment to public safety"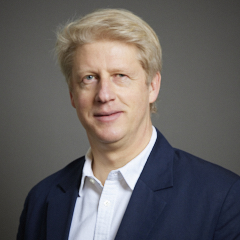 Cornwall's bid to become the UK's first Spaceport is a leading contender. We've really got a good chance of winning it. Prestwick looks like the main rival but another factor has just been thrown into the mix too – we have a brand new minister in charge.
Jo Johnson, Boris' brother was only moved into post of Minister of Transport in the reshuffle last week.
Miles Carden, Spaceport Cornwall lead told us today
"The passing of the second reading of the Space Industry Bill in the House of Commons last night was a critical step on the journey towards commercial spaceflight from the UK, including Spaceport Cornwall.
Our plans for a Spaceport at Cornwall Airport Newquay are now well-developed and enabling legislation to operate space launch systems is key to unlocking growth of the space sector both in the UK and Cornwall.
We are working hard to move the Spaceport opportunity forward and believe it could unlock hundreds of new jobs for Cornwall. We expect news of our bids into UK Government for funding to help realise this ambition by April this year"
Why Spaceport Cornwall?

RUNWAY

One of the UK's longest runways at 2,744m

AIRSPACE

Access to uncongested and clear segregated airspace

LOCATION

Direct access to sea and low population density

Plenty of airspace round here
Steve Double the Conservative MP in whose constituency Spaceport Cornwall at  Newquay Airport sits spoke at length in the debate, with support from Sheryll Murray.
Steve Double told the house why Newquay was the best choice geographically and for the potential to have a real long lasting, positive economic effect in one of the poorest places in Europe.
"Newquay has several things in its favour" he told the house. "It has a very large runway and easy access to uncongested airspace over the Atlantic. There are literally hundreds of acres of development land in an enterprise zone ready for developing the necessary business and manufacturing that would support a spaceport. Uniquely, I believe, we also have the space enterprise zone through our partnership with Goonhilly satellite station. That makes us in Newquay very well placed to be the first UK spaceport.
"If the spaceport came to Cornwall, it would give a huge economic benefit to one of the most deprived and lowest paid parts of the country. Cornwall is well known for its tourism and food and drink sectors, which are absolutely vital for our local economy. Who knows? One day, Cornwall could also be sending tourists into space. Generally, however, those sectors are regarded as low paid and providing limited career opportunities for people. We are trying to change that perception, but that is often how they are regarded.​
Cornwall has an illustrious history when it comes to engineering and innovation. Let us remember that the steam engine, which brought about the industrial revolution, was invented there. The first ever transatlantic telegram—the forerunner of the modern communication revolution—was sent from Cornish soil. Now, Cornwall is ready to play its part at the heart of the space industry of the future. Newquay's bid is backed right across Cornwall by the business sector, the chamber of commerce, the local enterprise partnership and Cornwall Council. We are ambitious and we want to play our part to the full.
The LEP has estimated that bringing the spaceport to Cornwall would create some 1,000 new, well-paid jobs, which could be vital to our future economy. In addition, I believe that it would do something that is beyond economic measure, namely to inspire Cornish young people and provide them with the opportunities that they desperately need. For far too long, our Cornish young people have faced the choice of staying in Cornwall and lowering their aspirations, or leaving to fulfil their potential and pursue a career. Bringing such jobs to Cornwall would give our brightest and best the opportunity to have a well-paid job and a good career in an exciting sector in Cornwall, rather than having to leave"
Sheryll Murray reminded the house that Cornwall had a heritage of building innovative machines and communications. Watch her performance here
More Cornish News

Now Laurence Reed IS in trouble – BBC forced to apologise on air to Cormac

Post-16 transport to college: Increase delayed, Hawken asks for and gets more money

LEP sets out '21st Century' pitch to Government and business with '10 opportunities' for Cornwall